Ep5: Massage Therapy with Gracia Logue-Sargeant of Wildheart Bodywork
Now that six feet apart is the status quo in many communities, touch is a rare thing. A hug, once a simple form of greeting between acquaintances and loved ones, has become a dangerous risk unless you follow very specific instructions. Then there are layers of grief folding in, the stress of unemployment, the adrenaline of protests / actions, the tension of internal work hopefully many of us are doing to eradicate anti-blackness. This is all taking a toll on our bodies in different ways. A toll that might be relieved by human touch, by body work — but unfortunately many of us can't access that, especially right now.
This episode explores flesh and muscle as a medium. Yes, there are technical bits, but a huge part of bodywork is the emotional framework that runs through (and often determines) the tension, pain points and alignment of our bodies.
This episode explores the flow of a session with Gracia, what got her into bodywork, what bodywork means to her, how we hold emotions in our bodies, and the impact of trauma on our physical selves.
Wildheart Bodywork
Gracia Logue-Sargeant has been practicing bodywork for five years. Bodywork, or massage therapy, has over thousands of years of history, with roots in China, India, Japan and Egypt. Massage is a form of care that human beings have Gracia practices Deep Tissue, Swedish, Sports, Myofascial Release & Shiatsu Massage in Oakland, CA. She incorporates trauma-informed care with sensitivity to the needs of those of various sizes, races, genders, sexualities and disabilities into her practice. Check out her website and follow her on Instagram. She's also an incredible musician! Listen to her music, Phantom Tides. Oh, by the way – here is an eerie but helpful video to help you visualize trigger points.
Our Patreon: 50% Contributions Go To BTFA Collective This Month
OMG! We have a Patron now! This means you can contribute to the show to keep it going. Fun fact: Did you know? It's our goal for Material Feels to center the visions and voices of queer, non-binary folx and womxn. Matthew from Ep1 was our cis white male Unicorn!
**A least 50% of Patreon contributions will go to a black-led organization in the arts. This month, we'll be splitting any contributions with Black Trans Femmes in the Arts Collective, a collective based out of NYC that is dedicated to creating space for trans people in the arts and beyond.**
Dedication: For Elizabeth Jameson & Finding Intimacy Without Touch
This episode is dedicated to Elizabeth Jameson, a friend and colleague who I worked alongside for years. Elizabeth is an artist, speaker and patient advocate. Elizabeth began making artwork out of her brain scans after she was diagnosed with Secondary Progressive MS in 1991. She now lives with quadriplegia, meaning she doesn't have the use of her hands, arms, legs or feet. I met her after responding to a Craiglist ad seeking an artist assistant. I embroidered portraits of her brain scans for her practice, traveled and installed her work at shows all over the country and a few years in, we began writing together.
In this episode, with social distancing and the threat of COVID-19 posing a threat, especially since Gracia provides home care to an immunocompromised person, we had to stay very far apart. In fact, Gracia had to hold my recorder, press record, adjust levels and format the file while I had my studio headphones on, connected by a long dangling cord. The connection I experienced with Gracia reminded me of a story Elizabeth told me, a story we included in an essay published in the New York Times. There is a moment in that story where Elizabeth feels the spark of connection, similar to the connection of touching someone, when they adjust her voice amplifier just so.
This episode is dedicated to Elizabeth, and the deep, introspective and vulnerable work she does to share her lived experience and connect with others.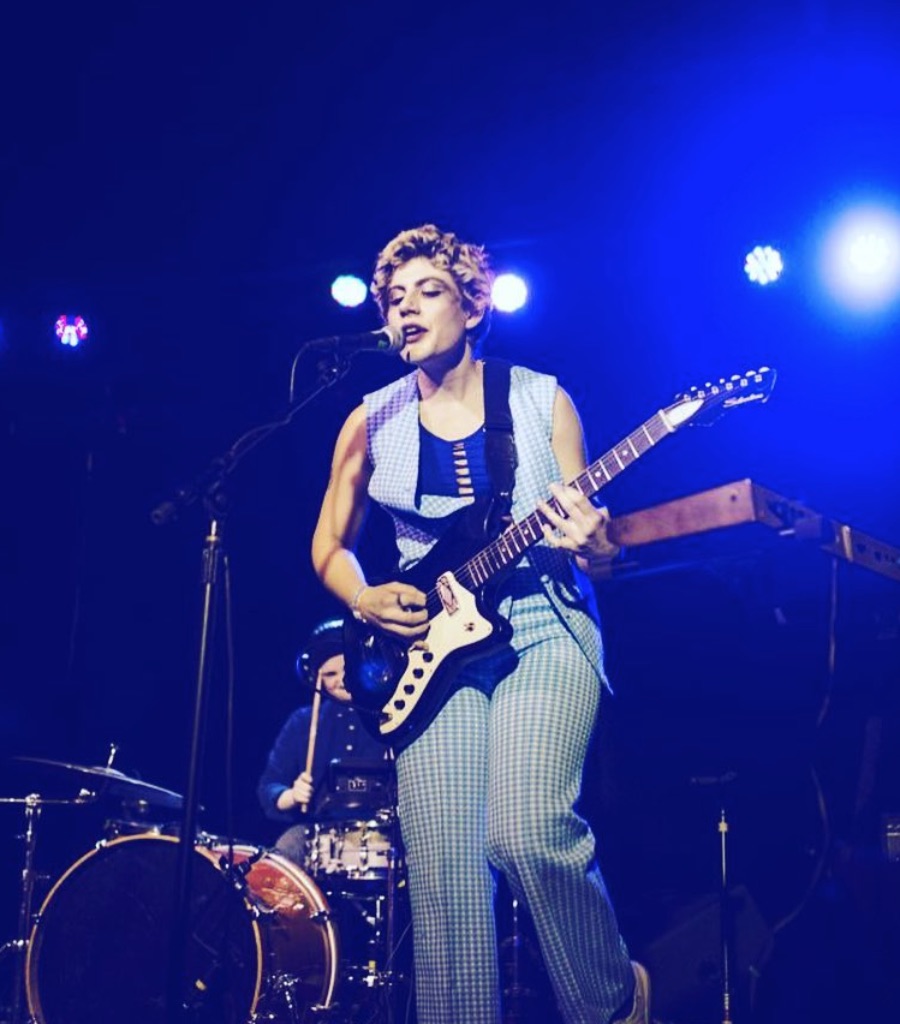 The Music: Lizedelise & Phantom Tides
As always, we close out each episode with a song created by my collaborator Liz de Lise. Liz takes inspiration from the material, the feels, or both. Listen to the song on its own here and check out the lyrics below.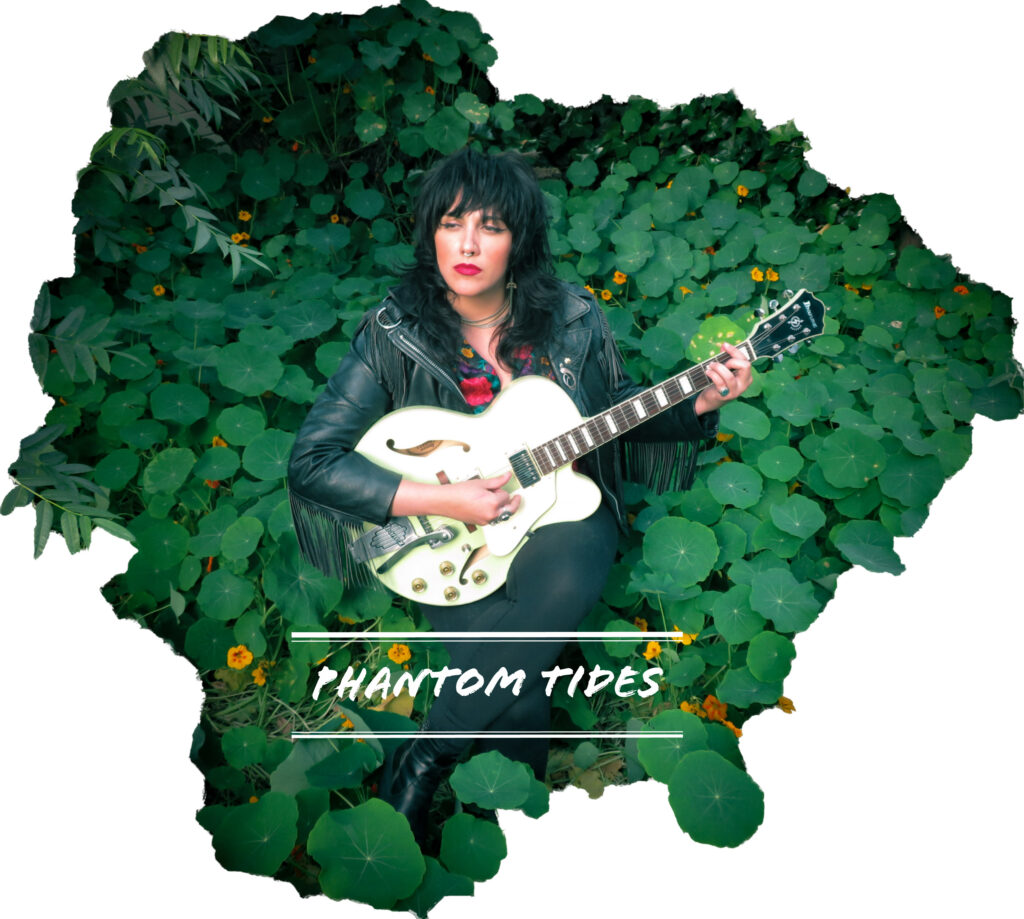 As I was doing the final edits of this episode, I realized that while we touched on Gracia's passion for music, I hadn't listened to her work! I was having a bit of a block scoring a few parts that I felt were particularly powerful. I just couldn't find the right sounds to compliment Gracia's words, but I knew music was needed to echo the emotions and concepts. So I put on Phantom Tides and let her voice wash over me. Three of Gracia's songs accompany this episode; An ocean with no waves, Break or Bend and Wayfaring Love. Please listen to them on their own and consider buying one of her albums: they are soul-filling.
This show also includes underscores by Liz as well as MSFX and Thirsk; I source my loops and many characteristic sounds from www.FreeSound.org, a great resource for producing audio.
One Moment
 take what you can
 from me
  
 pull it out
      (I don't know the name)
 pull it out of me
             (had to forget)
      (you always find...)
 read my mind
 try not to take it personally
 push me down
 sway me all around the room
 I know we'll be through soon
  
 take what you can
 from me
  
 can you fold me up
 into something small enough
 to fit inside your hand
 I need one moment
 where my feet don't need to plant
 where I can sit
 and stand for something more 

---