Dedicated To The Ones We Love
This episode is dedicated to the ancestors who never claimed the identity artist but who lived their creative truth. The role models who continue to inspire us each day.
Fun fact: the grandfather who makes a candid appearance towards the end of the episode would have been 100 years old today! Happy Birthday Grandpa Derr!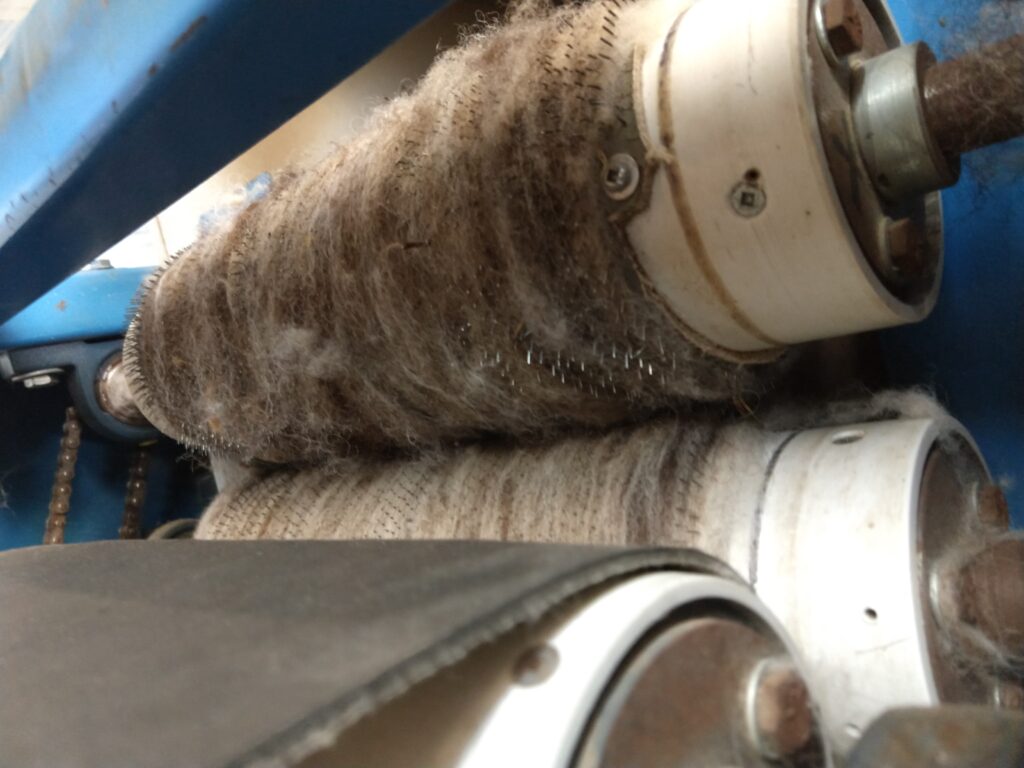 The Material
There is a lot to learn about the world of fiber, from process and sourcing to hundreds and hundreds of years of history and place-based making. We just barely scratched the surface! Some great podcasts to listen to if you are interested in learning more:
Reverberate, a podcast by A Verb For Keeping Warm, that very same weaving shop whose front window Danielle pressed her face against all those years ago! "Reverberate is a podcast exploring our wide world of textiles and the people who grow, design, make and wear them. Produced by A Verb for Keeping Warm in Oakland, California. Hosted by Adrienne Rodriguez."
Fiber Nation, a podcast by Interweave, one of the nation's foremost art and craft media companies with businesses in magazine and book publishing, interactive and social media, television and video programming, online education, live events, and online shopping. "Fiber Nation is a knitting podcast presenting tales of textiles, craft, and culture. From family farms in the American heartland to a woman's cooperative in Afghanistan, each episode explores what connects us as knitters and makers. Join host Allison Korleski as she talks with people from all corners of the yarniverse: designers and dyers, shepherds and spinners, publishers and pathfinders."
Craft In America, an incredible series by PBS. Specifically the Visionaries episode: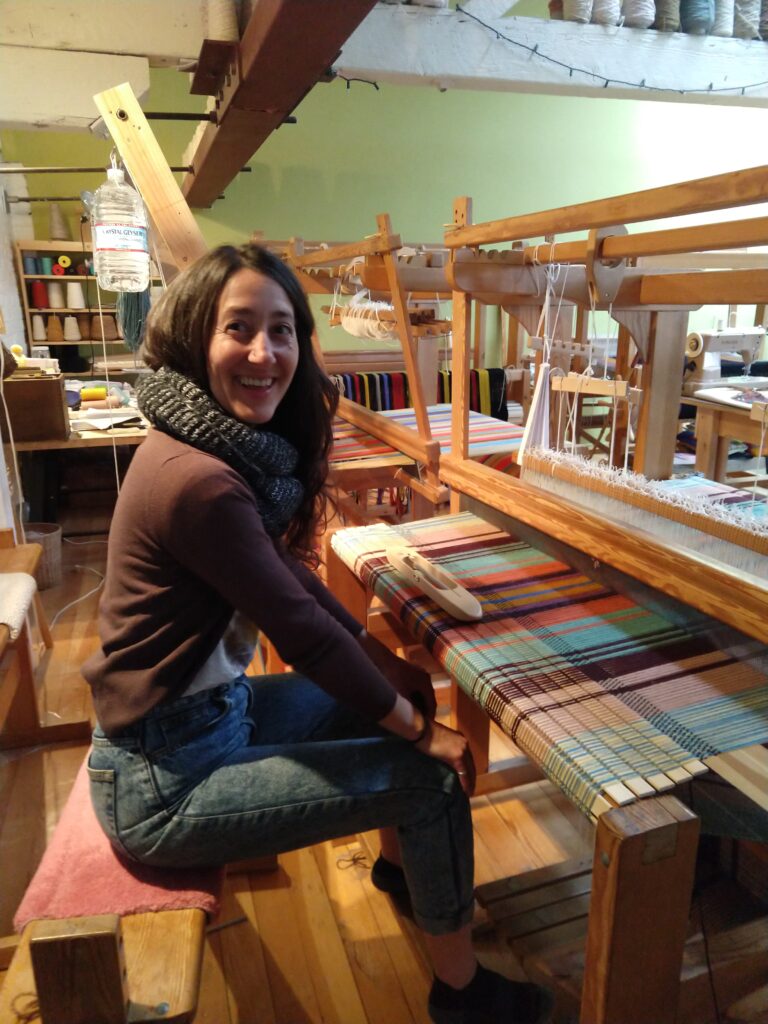 Every Thread Handwoven
Follow Danielle on Instagram and check out Every Thread Handwoven for more information about upcoming workshops, her shop and coaching! "Every Thread Handwoven was created by Danielle with so much intention and dedication to process. Yes, the fabrics she creates are in fact handwoven, every single thread held, placed, threaded and woven. But every thread handwoven is about how every thread of our lives, too, are handwoven. That each part, each choice, each experience is woven together to create the fabric of our lives. As we become more aware, more intentional, we become the hand that is creating that fabric, more refined, more intricate fabrics and patterns can emerge and materialize. Through our relationship with ourselves we can affect change outside of ourselves."

Valley Oak Wool Mill
Learn more about Valley Oak Wool Mill and see the machines in action here:
Original Music by Lizdelise
As always, we close out each episode with a song created by my collaborator Liz de Lise. They take inspiration from the material, the feels, or both. Listen to the song on its own here.
how can i map where i am where i've been
and where i'm going to
I see my future clear as daylight
tripping into my room


carry you with me
all of the time
whether or not I mean to
so tell me what you'd have me do


what can i do
when my memories of you
are all but threadbare and worn
speaking in tongues I don't understand

you are the weaver I am your hand


tangled in your web
i don't ever want to come back out again
I don't ever want to come back out again


how can I hold you
how can I hold the fabric of your skin
how can I unravel to begin
again